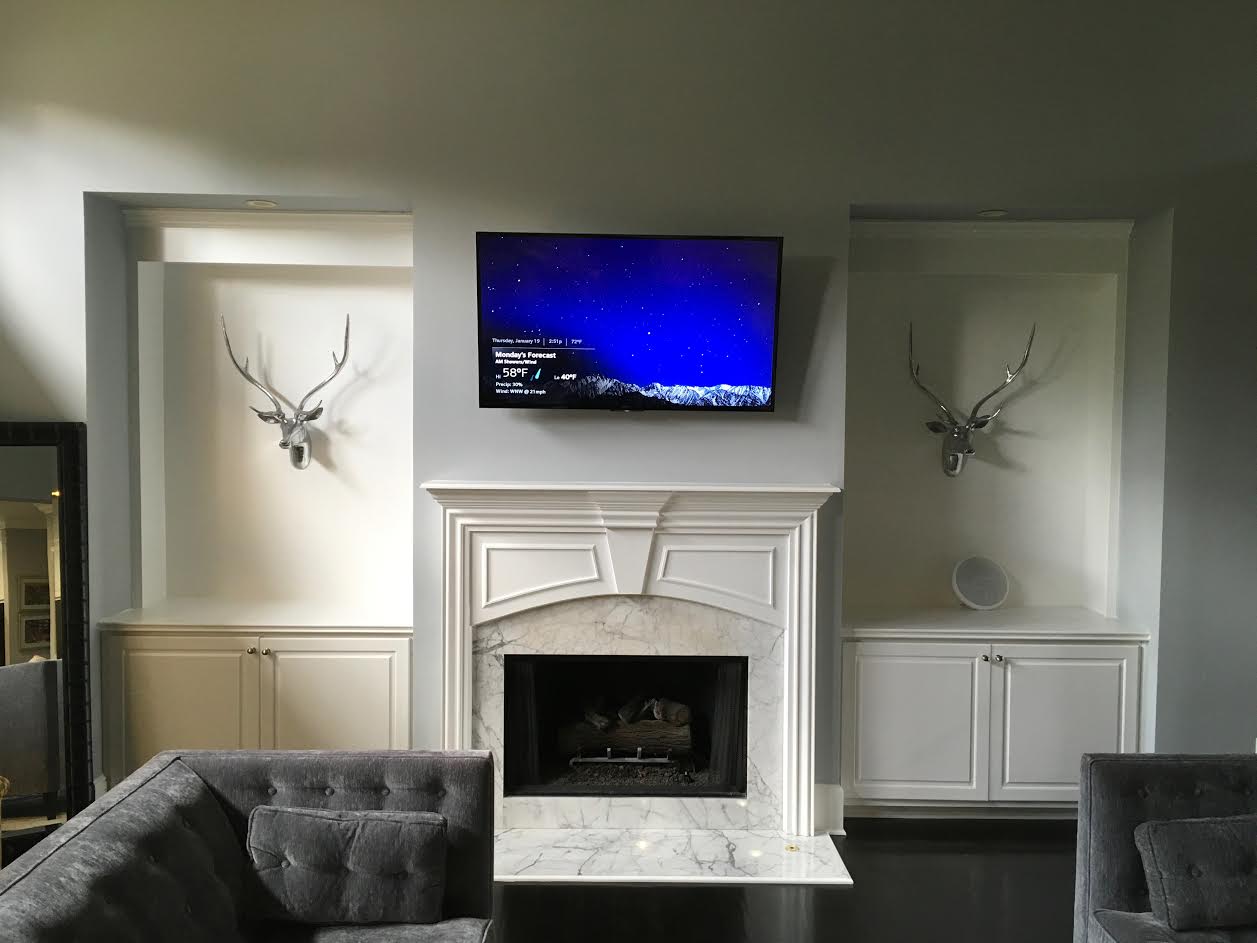 Residential HDTV Mounting
We can help you get more for your money by mounting your TV on the wall or Fireplace to make your room look fabulous. Using powerful, state-of-the art development tools, our technicians will build your system from the ground up. We offer a full range of Flat Screen TV Installations, we are passionate and meticulous about hiding wires. We use highly customized wire concealment technology solutions for both residential & commercial locations. 

---
Our approach with every HDTV Installation:
We set ourselves apart from the rest because we treat every Installation and every home we go into to preform work, as if it was our own. We are meticulous about hiding wires and giving you a flawless HDTV Installation.
---
Exclusive dealers for MantleMount pull down from fireplace Mounting Bracket
Easily pull your large flat screen TV down off the wall and suspend it at eye-level.
Why MantelMount?
You've never seen anything like it before!
MantelMount not only offers tilt and swivel but also allows you to easily pull the TV down off the wall and position it in front of the fireplace at eye level. And you can just as easily push it right back up. Even better, MantelMount comes at a fraction of the cost. Other professional grade flat screen TV mounts that offer tilt, off-the-wall pull down and swivel can cost HUNDREDS MORE!   Click our video below for a demonstration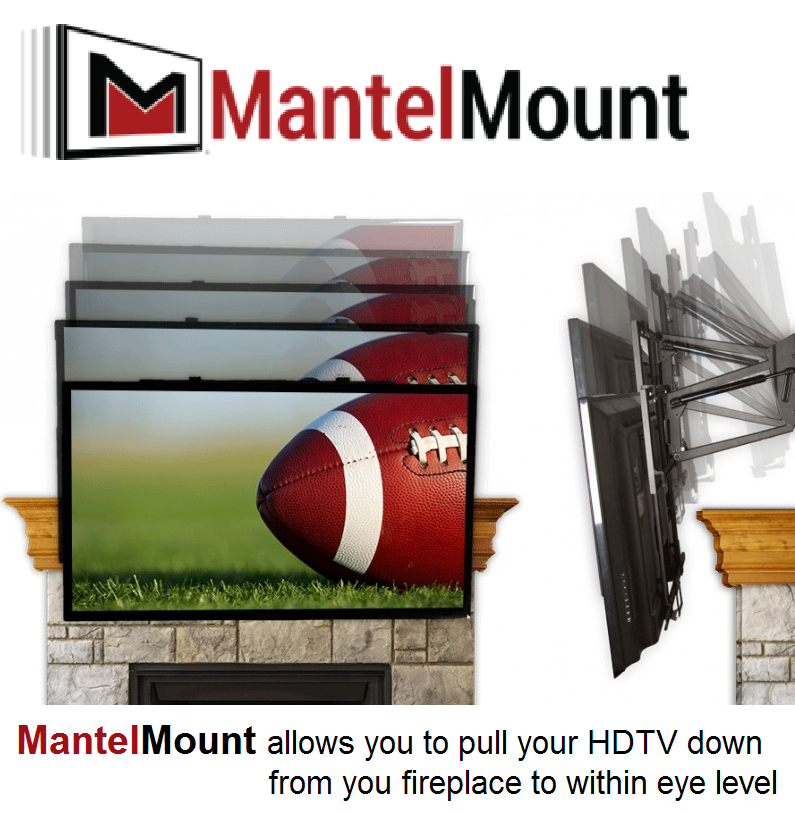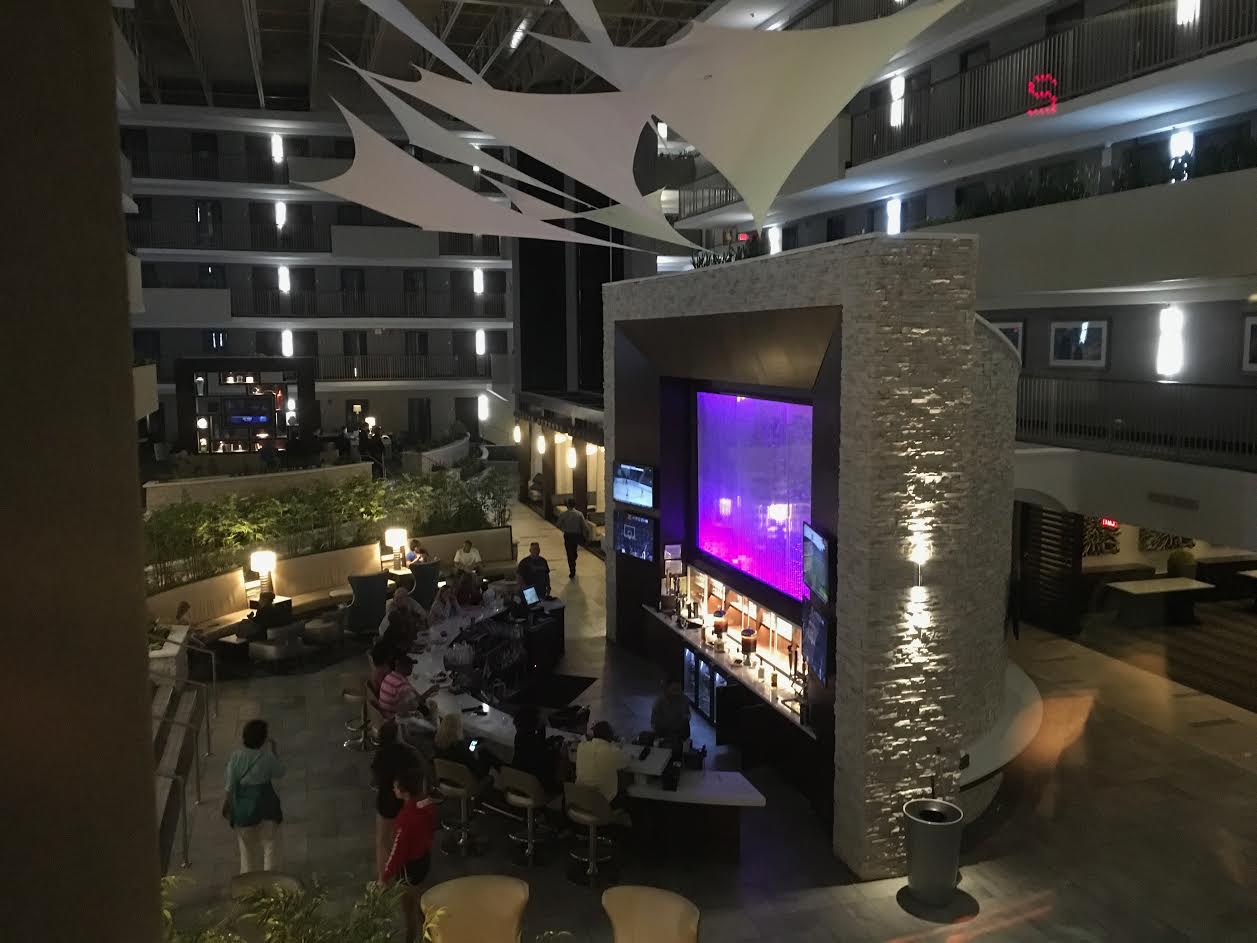 Commercial HDTV Mounting
We also offer commercial HDTV Installations services. We install HDTVs, distributed audio systems, Projectors and video matrix systems in Sports Bars, Hotels, Restaurants, Beauty Salons, Barber Shops, GYMs, Office conferences rooms, Office waiting rooms, Menu boards, we do them all.
---
RESIDENTIAL AND COMMERCIAL TV GALLERIES
Here you will find pictures of our previous HDTV Installations. You will find many examples of our exceptional TV Installations over Fireplaces or on regular walls in Homes, Condos, Apartments  & Commercial applications.
- RESIDENTIAL HDTV GALLERY -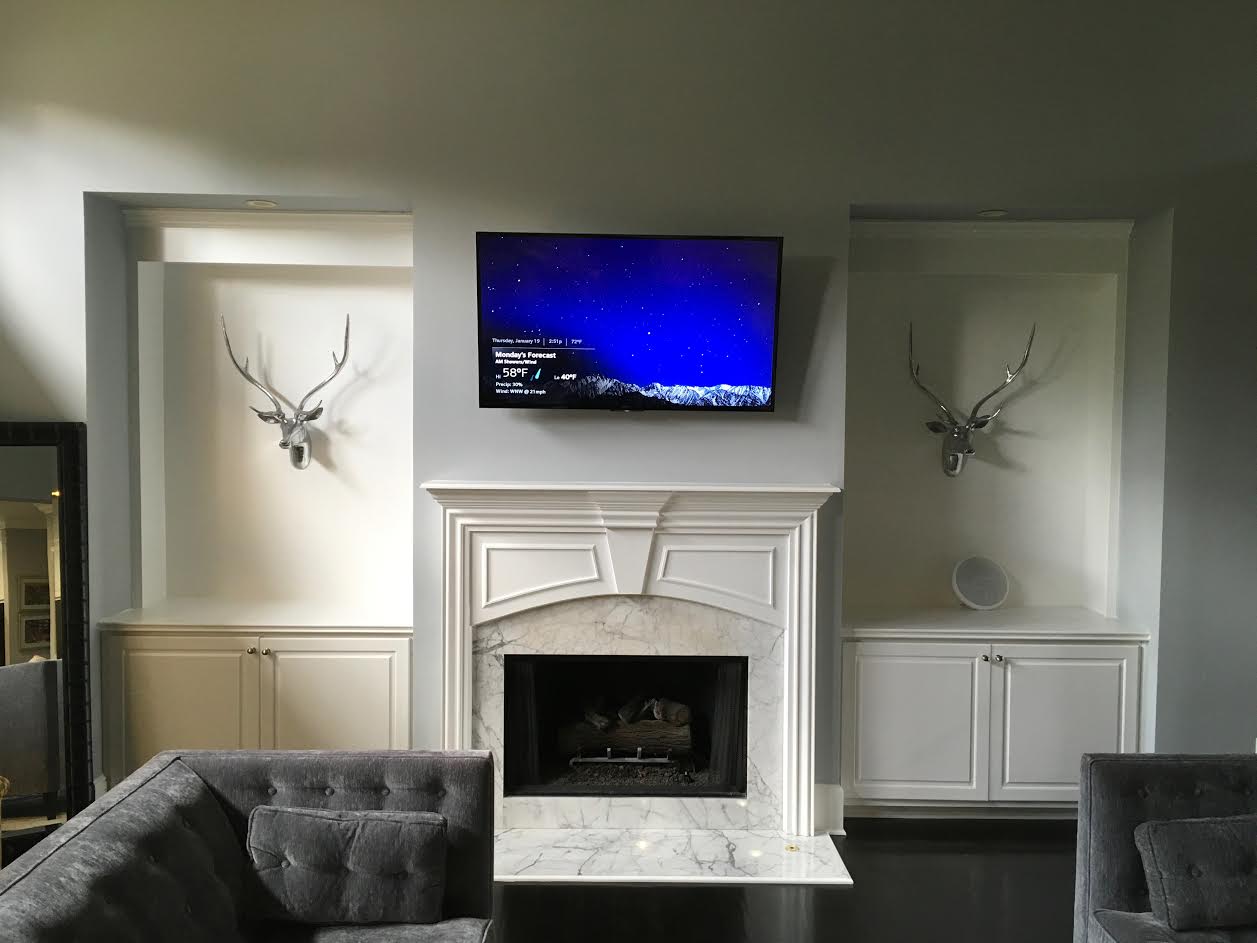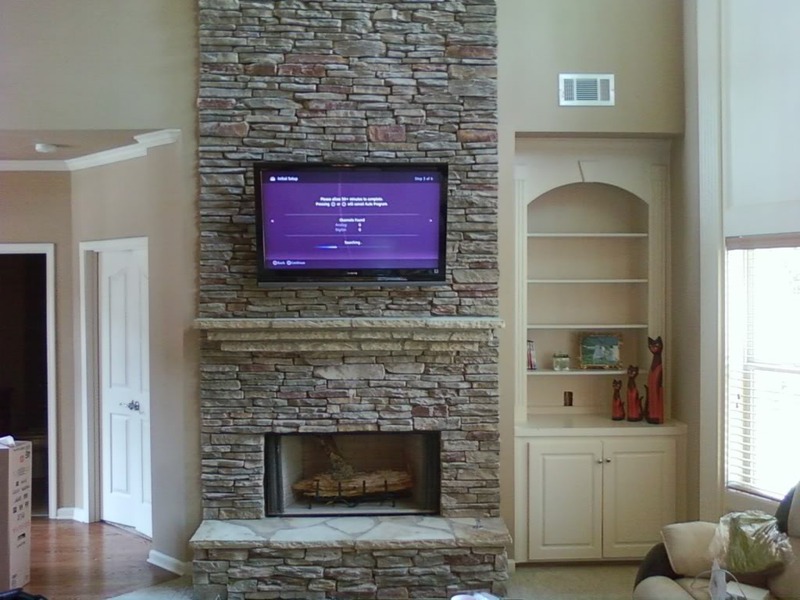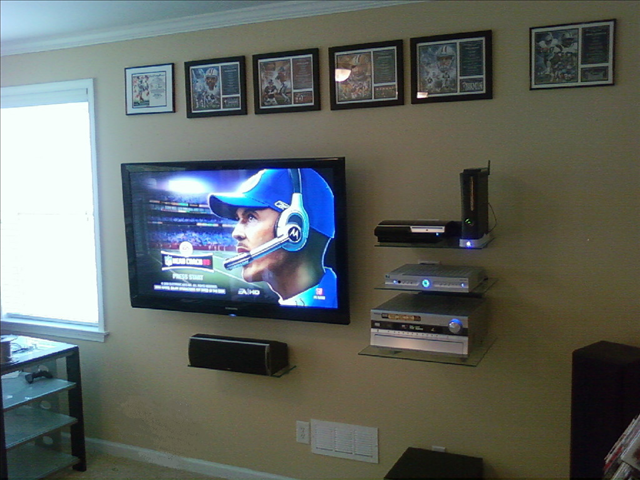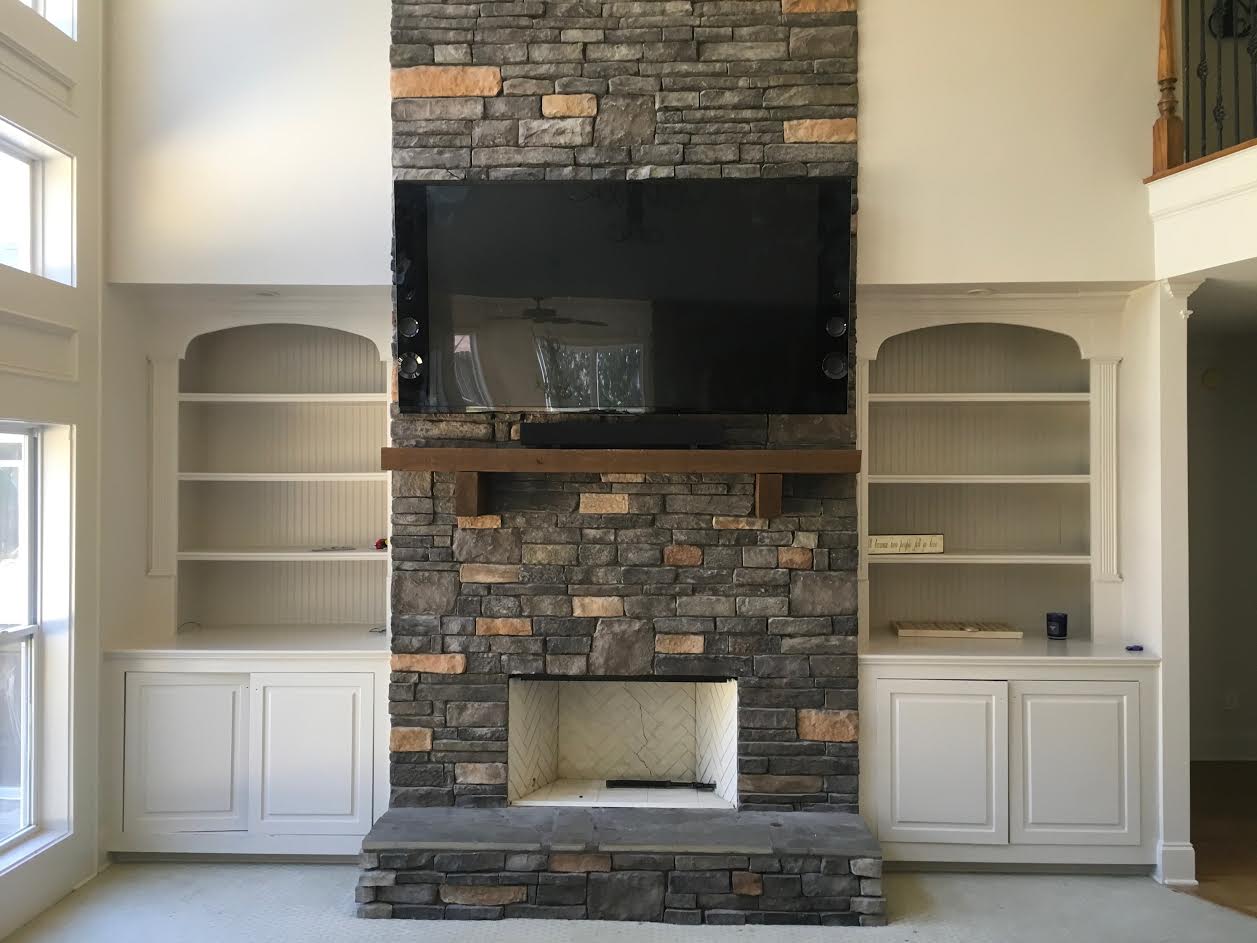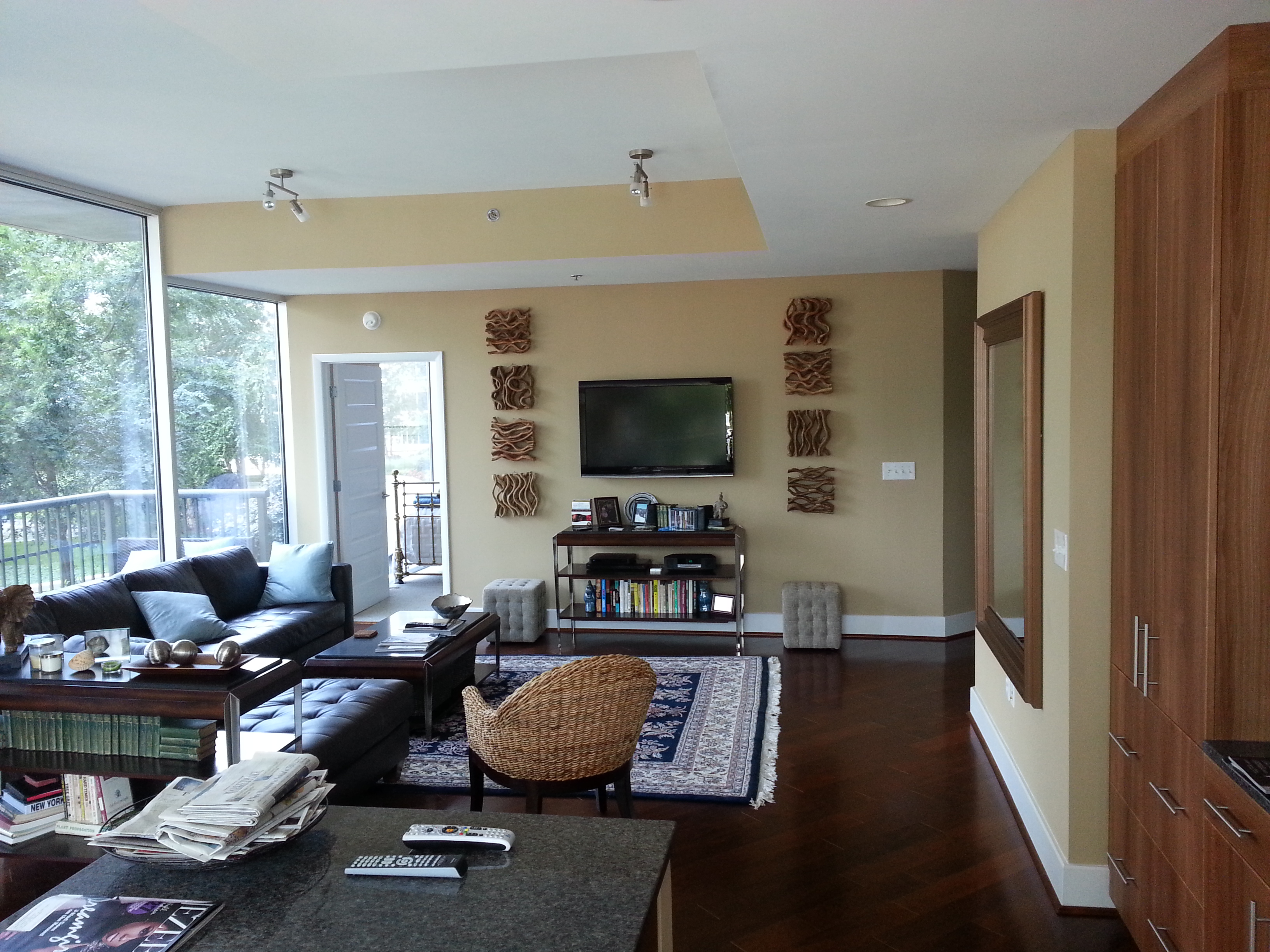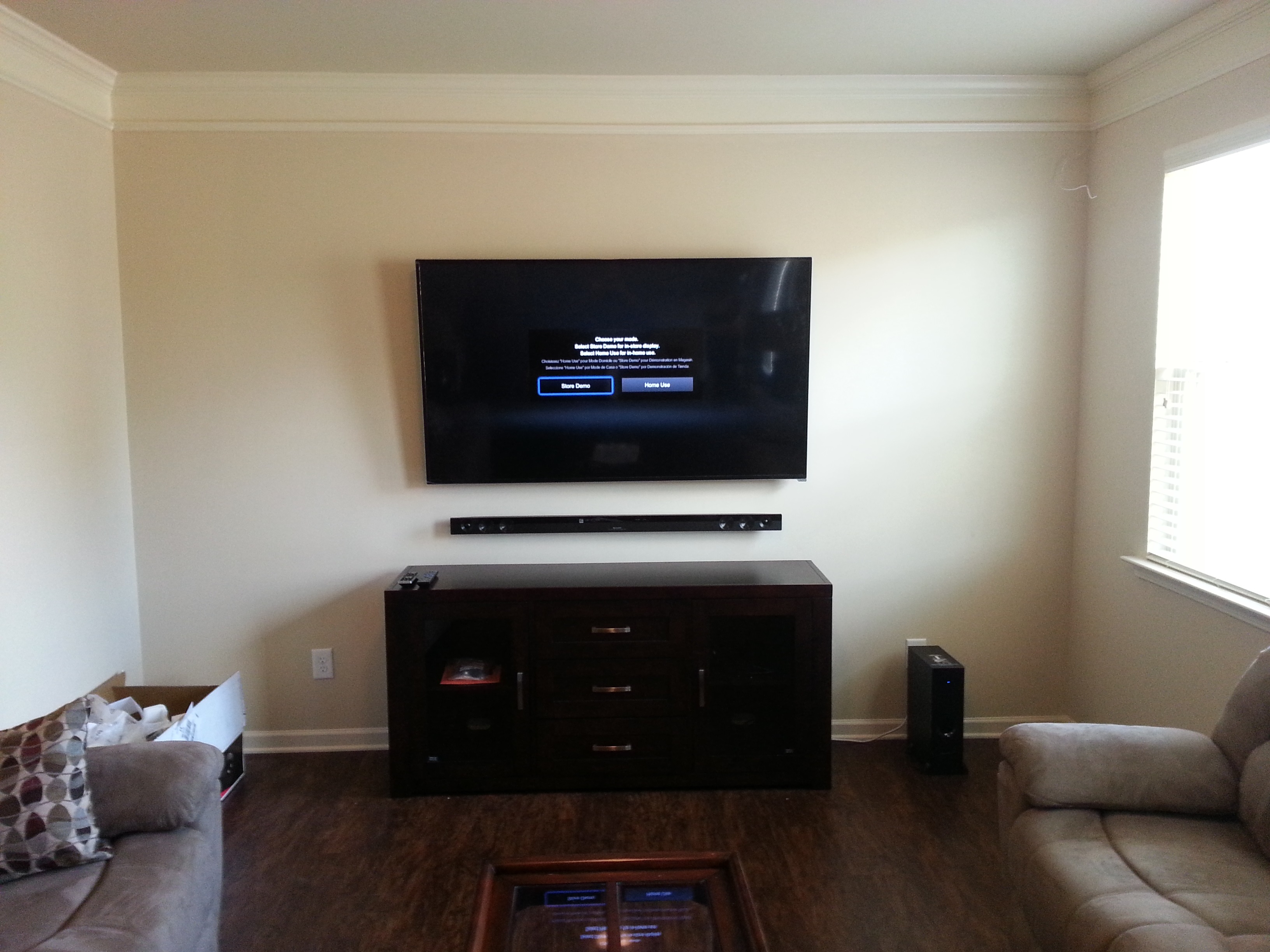 - COMMERCIAL HDTV GALLERY -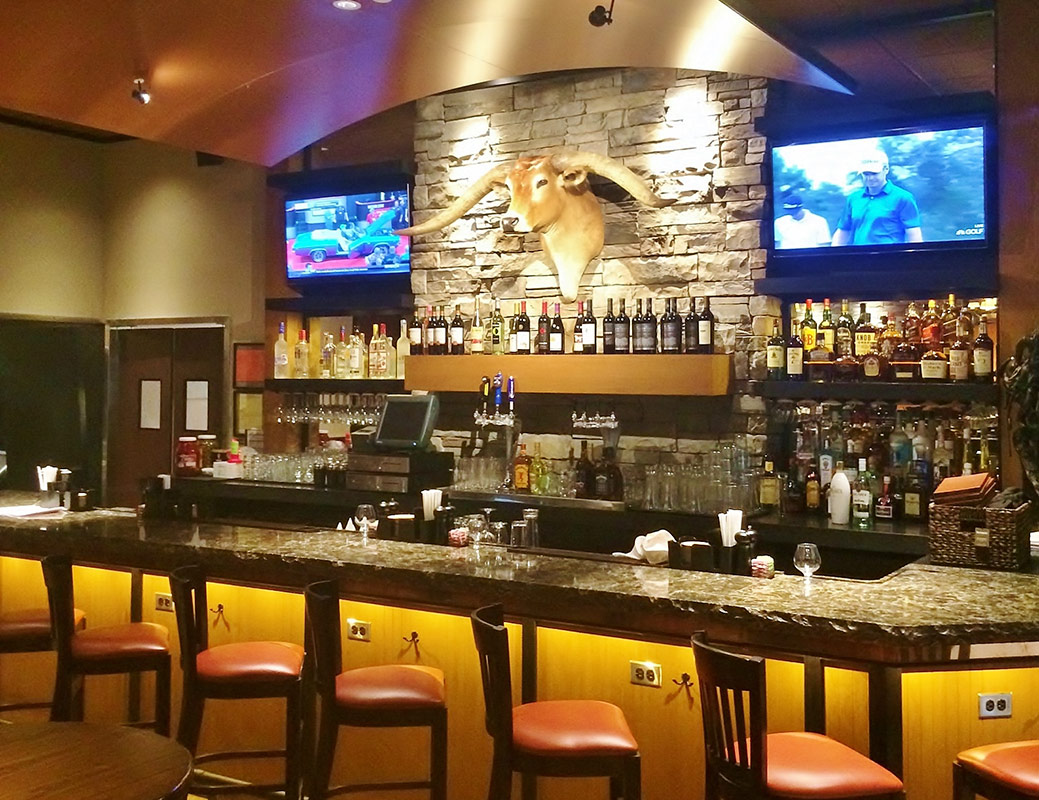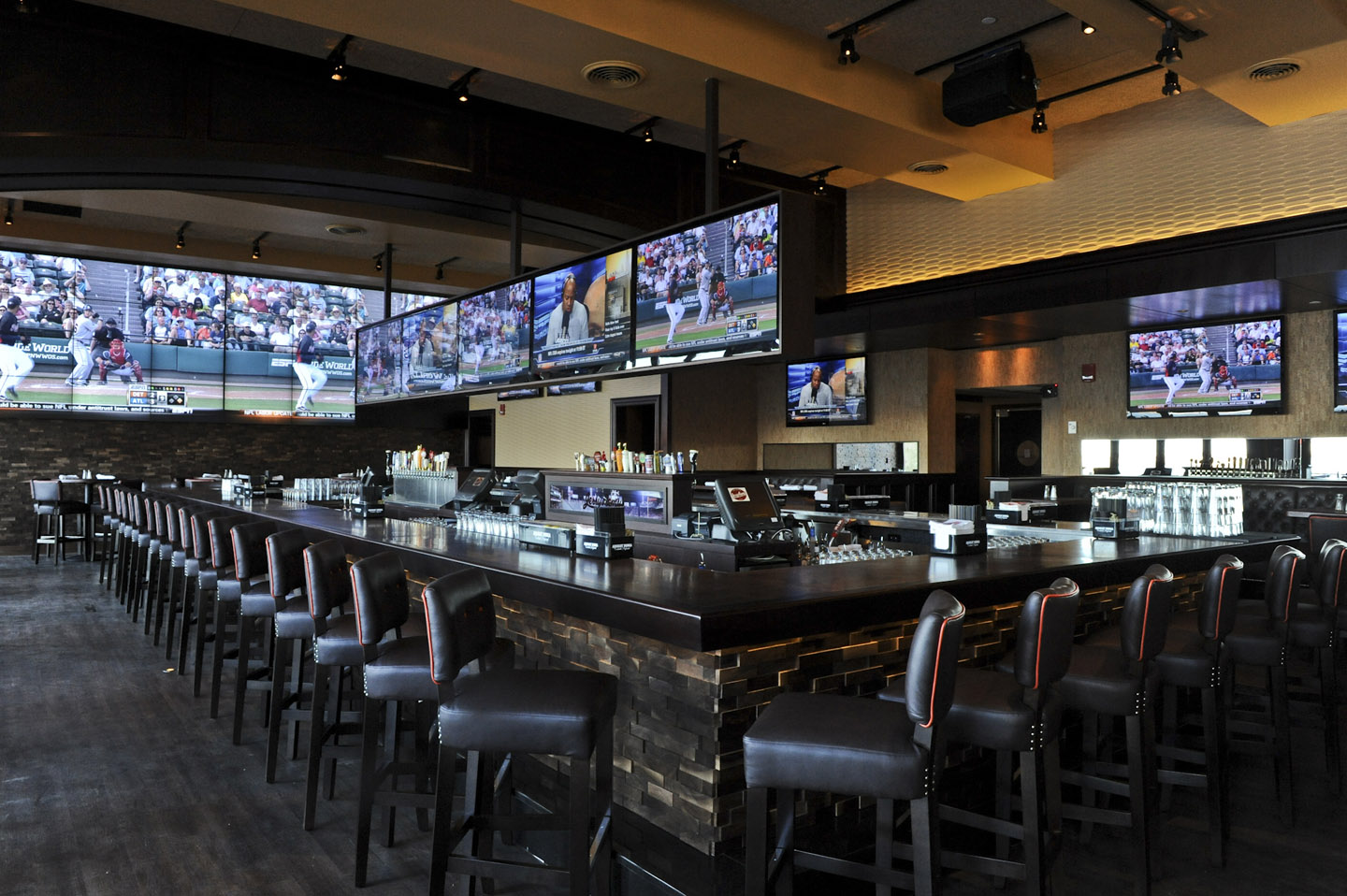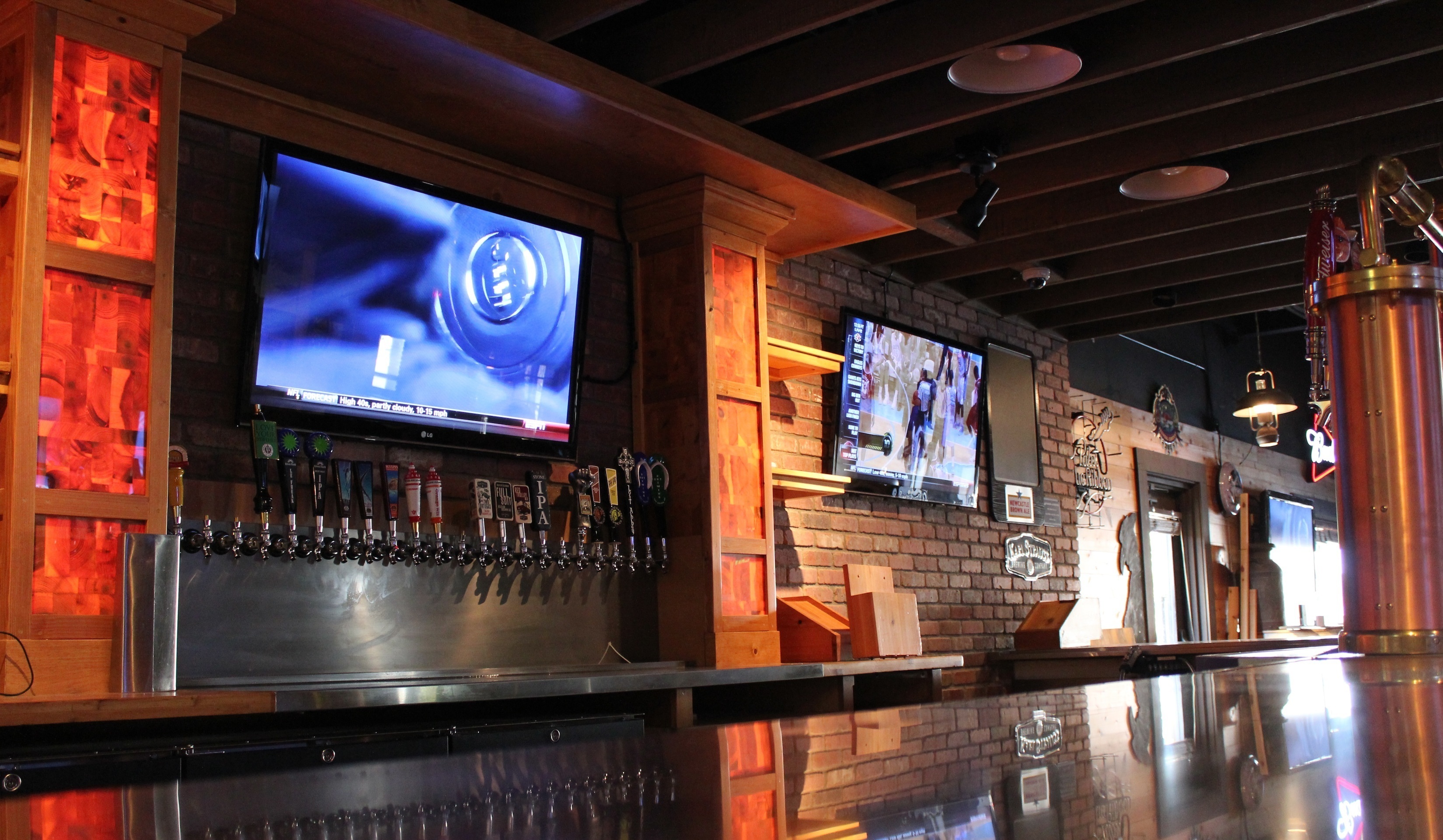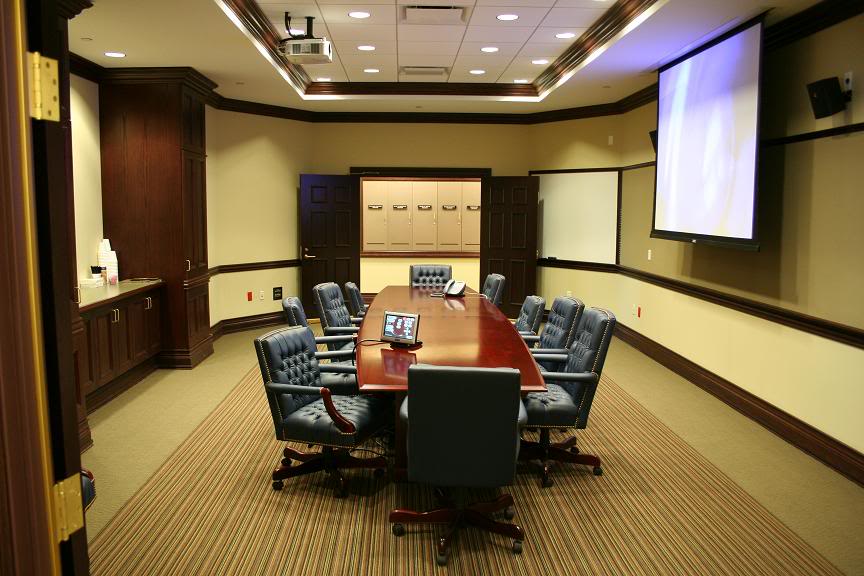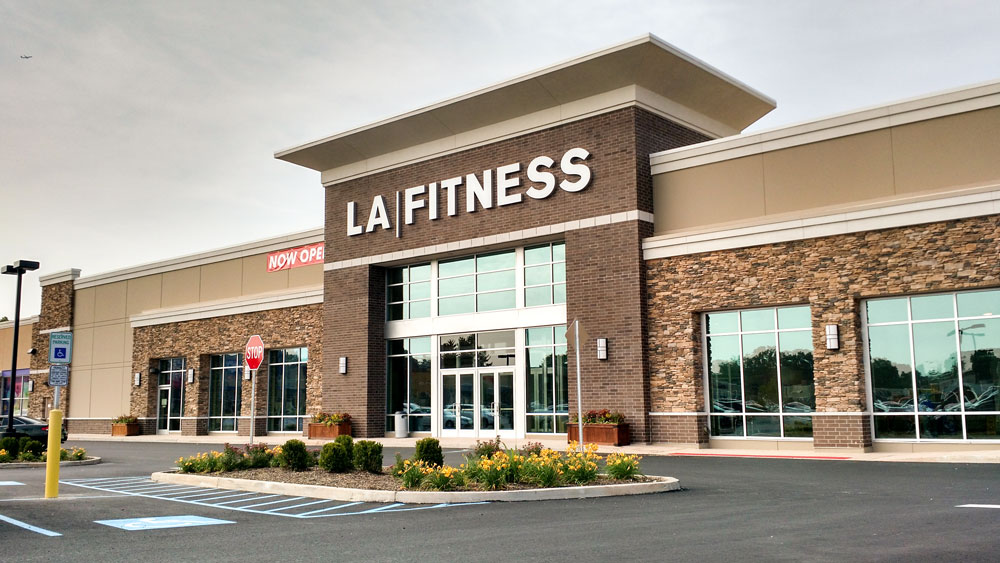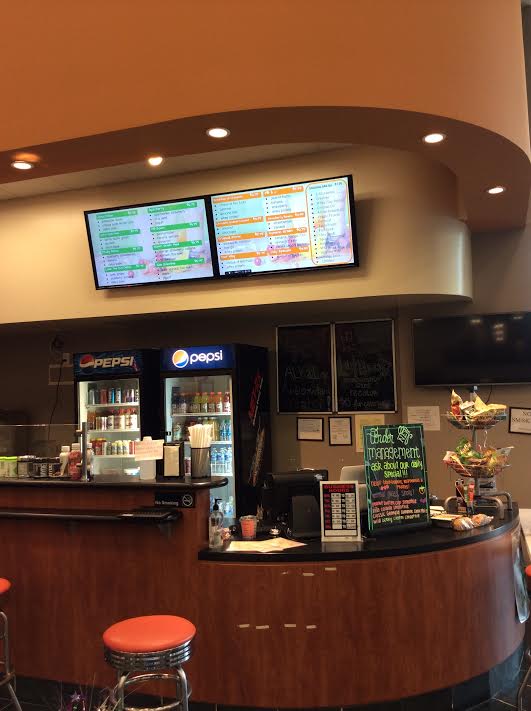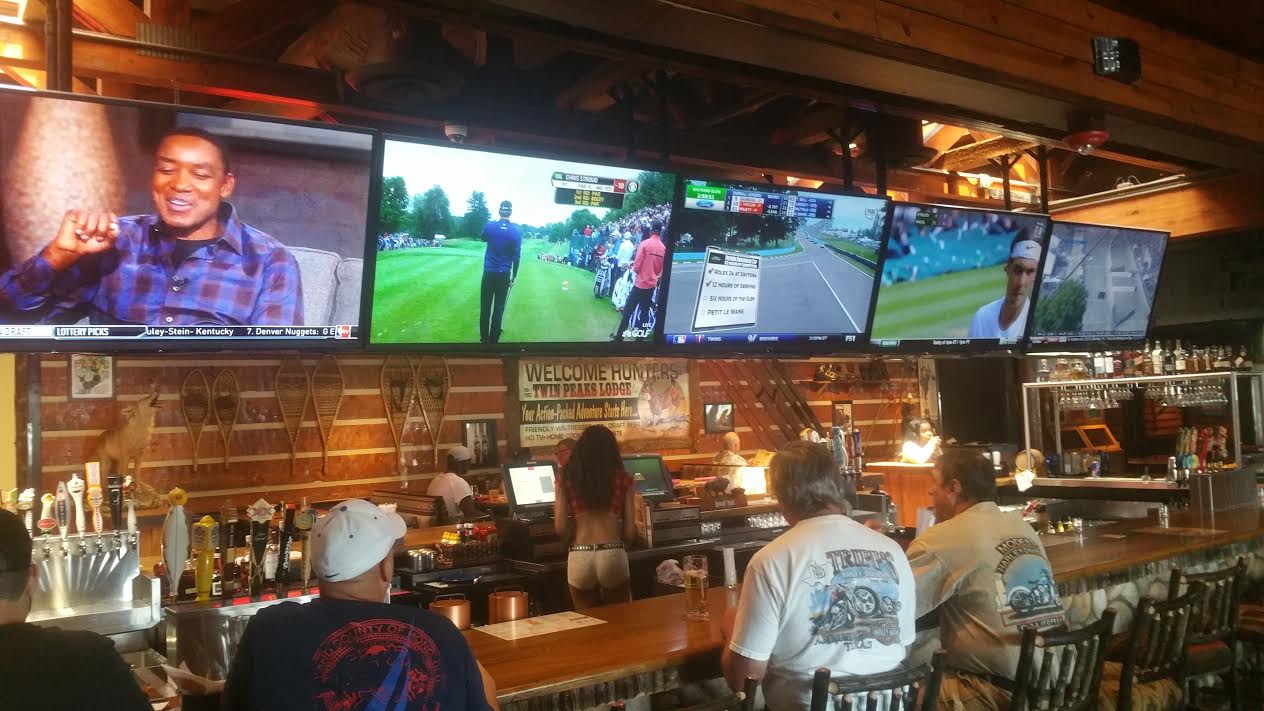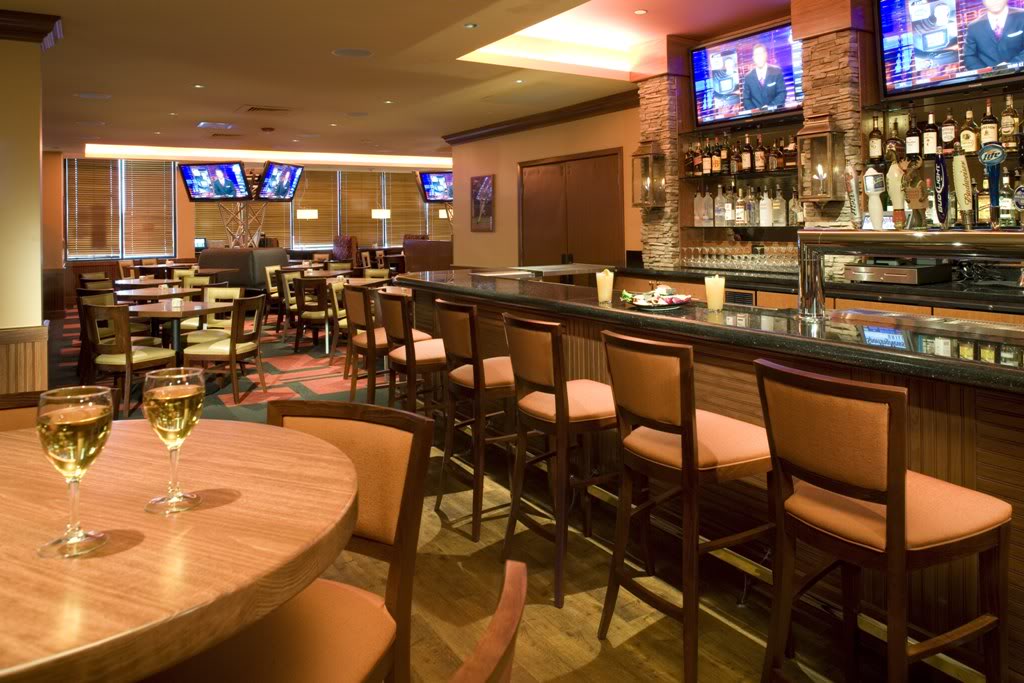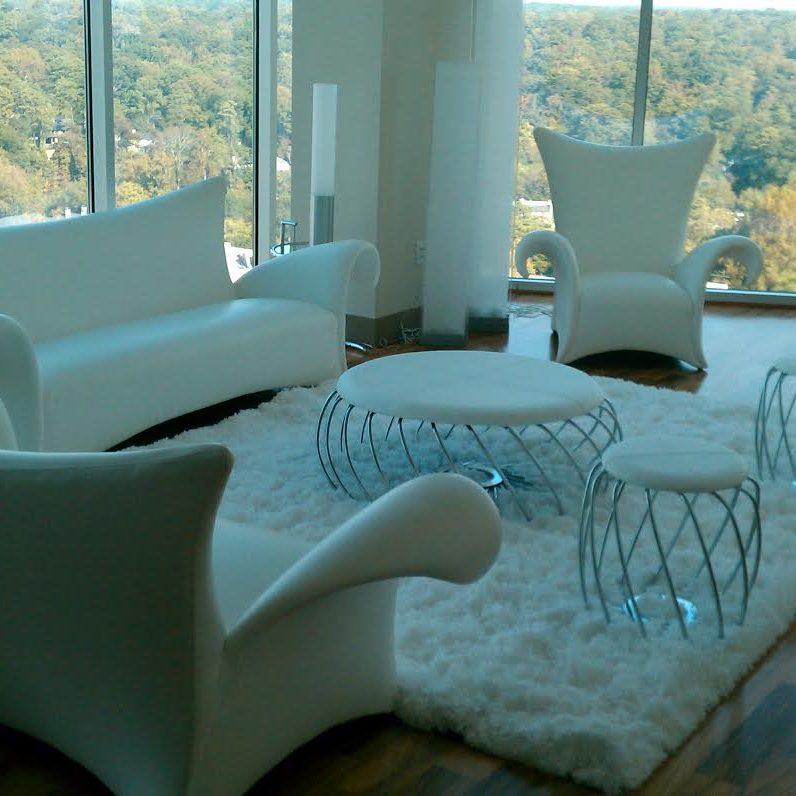 Luxury Condos and Apartments
From Luxury Condos in Buckhead to High rise Apartments in Midtown, we do them all

Alot of potential clients have become concerned with mounting Flat-screen TVs on the wall in rental properties, Condos or Apartment complexes. Mounting HDTVs and Flatscreen TVs is the wave of the future and is now the new "NORM". We install HDTVs with minimal Sheetrock intrusion and our installations require NO SHEET ROCK patchwork, painting or major damage to the wall. We install everything within Georgia rental code. ALL of our HDTV Installations  meet or exceed Apartment complex standards. We are neat and meticulous with our installations and offer only the best.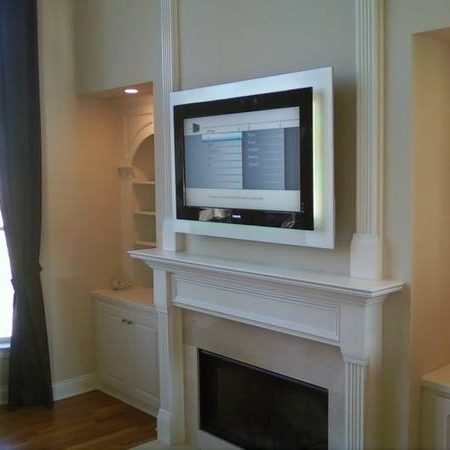 HDTV mounted on the WALL or FIREPLACE
Mount your HDTV on the WALL or over a FIREPLACE we are the ones to call. "We Hide Wires" !!
We have been mounting Flat-screen TVs since 1997. We never cut corners or take short cuts. Beware, there are alot of "Fly-by-night"  installers out there than proclaim to be HDTV Installers but a lot of them are handy men, or just guys looking for a quick buck. They probably put up a TV for one of their friends and now they think they are ready to tackle the HDTV installation market. They cut corners by NOT being certified or licensed. They cut corners by using cheap inferior materials in order to offer cheap prices. Well, here at CITYHomeTheater, we do things the right way, the first time.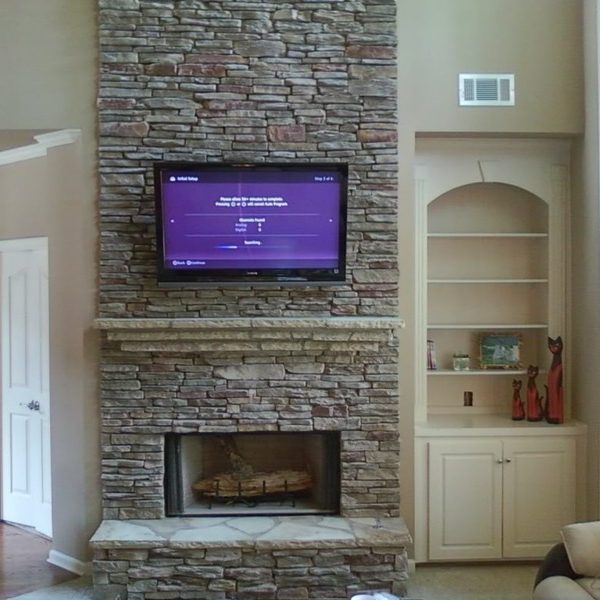 Stack-Stone Fireplace HDTV mounting
We specialize in mounting HDTVs on a Stack-Stone Fireplace
Mounting an HDTV on a Brick or Stack-Stone Fireplace is one of the most challenging TV Installations there is. This is most definitely NOT a DIY project. Some clients have been concerned with mounting an HDTV over a Fireplace and have received a lot of MIS-INFORMATION about this. Rest assured that when you have your HDTV mounted by a certified CITY HOME THEATER technician on your Stack Stone Fireplace it is done the first time. We have installed and mounted hundreds of HDTVs over Fireplaces and we specialize in Stack stone Fireplace installations. No one else does it better.

REVIEWS:

JD from CITY Home Theater came to my unit and mounted not only my flat screen to my wall, but he also mounted a shelving unit under my television . He was EXTREMELY professional and courteous. Despite the many conflicts that came with installing my television to the wall, he managed to work through them and get the job well done. Definitely got what I payed for and I was quite impressed with how fast he completed the job. Will definitely be recommending him to family and friends.
Thank You!
- Ms Bellamy, Buckhead Ga
I have, recently, contacted JD for the TV mounting service. He gave me a quote over the phone and we set up the installation date. On the installation date, he contacted when he was on the way and arrived promptly as scheduled. He gave me recommendations on how high the TV should be mounted and where the sound equipment should be kept. He took his time to make sure everything was done correctly. All the wires and cables were well hidden. After the mounting was done, he tested all of the sound equipment and adjusted to my satisfaction. I was very pleased with his service, so pleased that my I asked him to setup our Home Theater in our Basement. We had many other Installers on Craigslist come out to give us quotes our project. EVEN BEST BUY !! They were either too expensive, or not knowledgeable enough, my wife and I just didn't feel comfortable with any of them. JD gave us a fair and honest quote and along with his personality he was a GREAT FIT. He did a fantastic job and I would recommend JD to anyone.
Thanks JD
- Jack, Roswell Ga
I originally called another ad that was posted on CL and they were not prepared in any way shape or form. They were un-prepared, un-professional and seemed very inexperienced. I was always given the run around over and over again. A buddy of mine recommended that I call JD. When I called him he put all my fears at ease right over the phone. I could tell immediately he was professional and was the right guy for the job. JD came in and did a phenomenal job, I don't know why I didn't call him in the first place ! His prices were low and he mad the boss happy, Happy Wife = Happy Life.
Thanks JD
You can use me as a reference anytime.
- Mr and Ms Odom, Cumming Ga
JD was an excellent choice for mounting my 70" TV over my Stack-Stone fireplace. I had numerous people come out to give me quotes on mounting my TV on Stack Stone. They all claimed to be experienced and they all claimed to be TV Mounting experts. But when they saw that I had a Stone fireplace they either told me they could NOT do it or they had very little experience and that I would also need to call out an Electrician to run the electrical. So I got frustrated and called out BEST BUY and the Geek Squad, They wanted to charge me over $700 and they also told me I would need to call out an Electrician as well. So my TV sat on the floor for days.....My neighbor came over, he said he has the same Type Fireplace in his home and recommend that I call JD because he did a great job with his install in his home. JD had no problem Mounting my huge 70" inch TV on my Stack-Stone fireplace and he even ran the Electrical. One stop shopping at its best and the price was half that of anyone else.
Thank You so much JD,
- Donald, Suwanee Ga
A recommendation for CITY Home Theater and their Head Technician JD: Their prices was are very competitive and fair. He was great and very friendly while working. He was meticulous and very accurate with the Installation. Great job, great prices, and very trustworthy. I don`t just let anyone into my home, this guy is really and truly a rare breed. Neat, courteous and very professional.
Thank you again,
- Mr Hydes, Alpharetta Ga
I called out a different TV Mounting service thinking every TV Install is the same, you know a TV wall mounting is just a TV wall mounting,..right? Boy was I WRONG !! I wont name the "other" installation company but my experience with them was just horrible. They put huge holes in my wall, they fumbled around with the Installation, they were just not very professional. I had originally called JD but these other guys were like $20 cheaper. (I really got what I paid for) and not to mention my wife let me have it. When we moved and relocated into our new home my wife called JD and I have to admit she was right, You really do get what you pay for. JD had a fair price and excellent customer service. He DID NOT have to put huge holes in our wall like the other guys and we didn't even have to paint. We have a HOME THEATER in our basement and JD gave us great prices on our equipment and Installed everything to PERFECTION. I have your number locked in my phone JD,
I should have used you in the first place.
Thanks again,
- Mr and Ms Fuller Peachtree City Ga
Next Steps...
---
Are you ready to have your HDTV Installed by one of our highly trained professionals? All you need is your HDTV, we will supply the rest. We supply the correct mounting bracket, media cables, electrical and the labor.
"WE HIDE WIRES !!
---